SurgePhone Wireless is offering a free tablet with internet service with a one time activation fee of $15 for qualified individuals. May 12-15, 2022 from 9:00-5:00 at Panhandle Community Services located at 108 SW 2nd St in Dimmitt. See photos for qualification guidelines.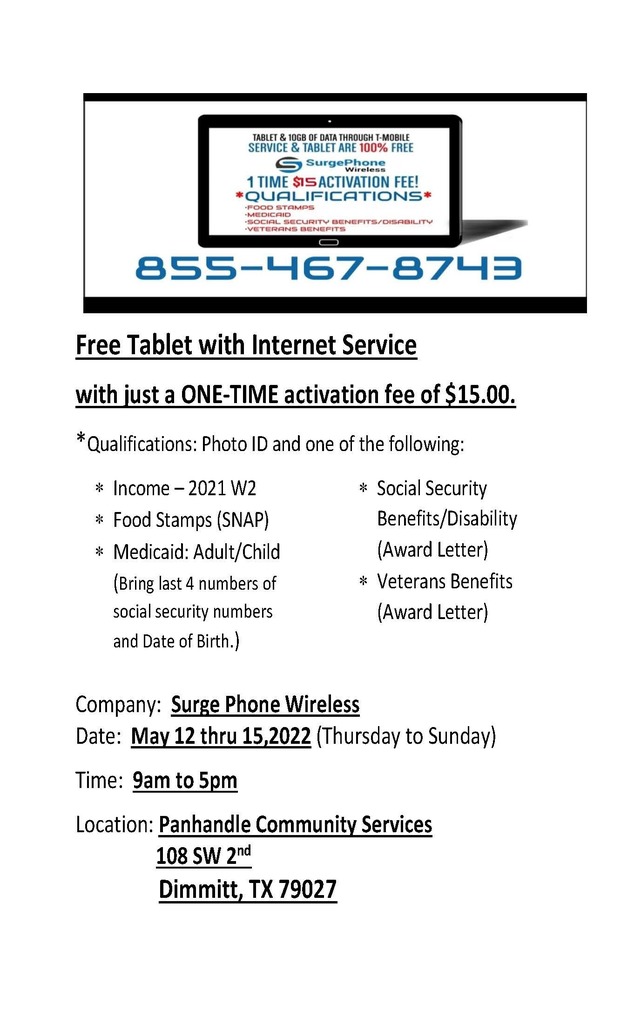 A virtual parent/family event is scheduled for May 6. See attached flyer for registration information.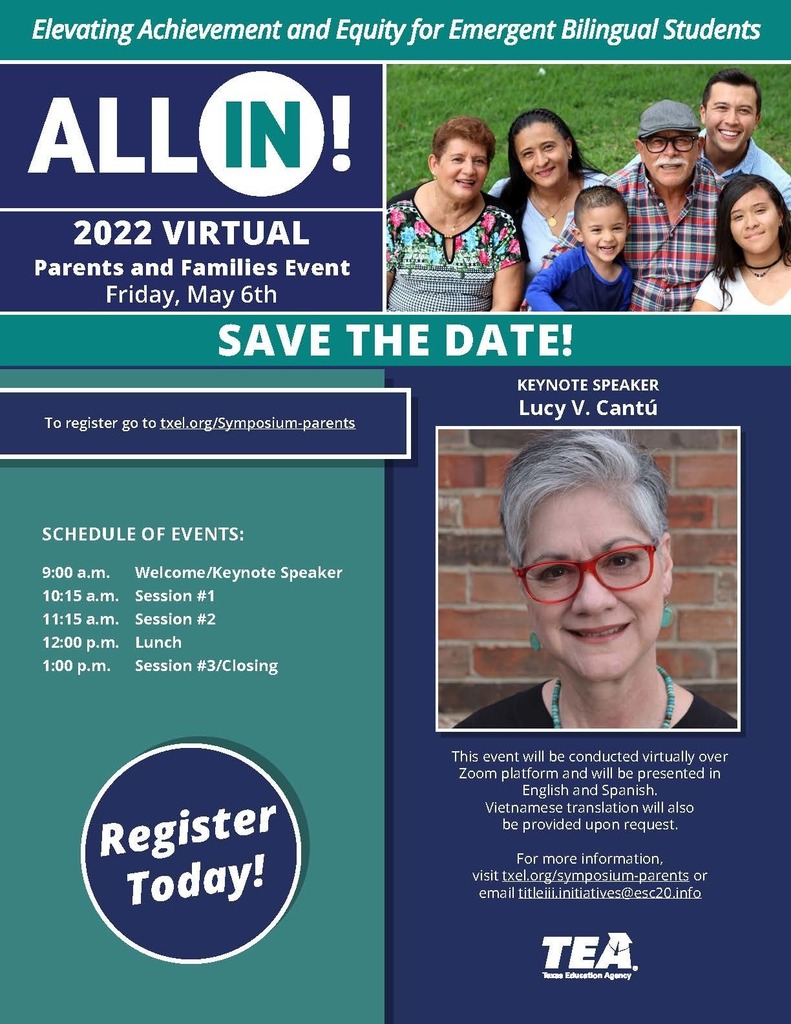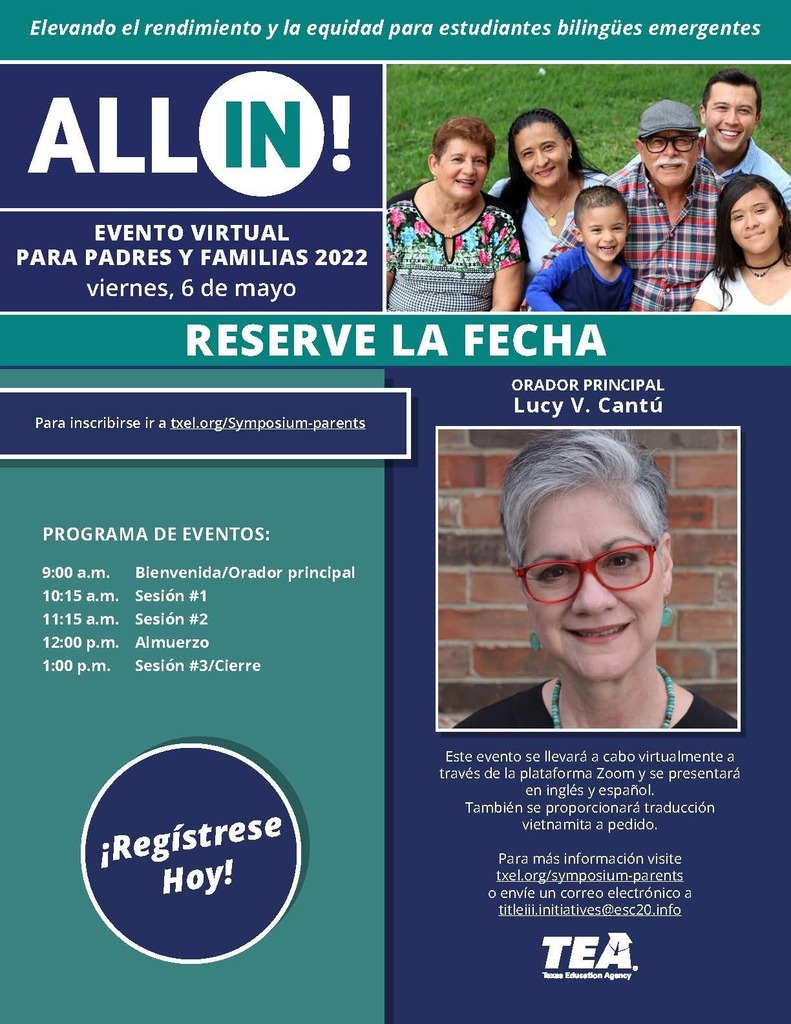 Dimmitt ISD Transportation Department will hold a closed bid auction February 1-15, 2022. To place a bid or view the available vehicles and buses, stop by the Transportation Department Monday-Friday between 9 a.m. and 2 p.m.

All classes at Dimmitt ISD have been canceled today (Thursday, February 3) due to the weather. Please stay safe and warm!

Parents, please remember to complete the parent survey located in the news section on the Dimmitt ISD website. We appreciate your input to help us better serve our students.
https://www.dimmittisd.net/article/604270

Panhandle Community Services is partnering with Rhoades Memorial Library to help uninsured individuals get coverage through Marketplace Health Insurance. See the flyer for more information.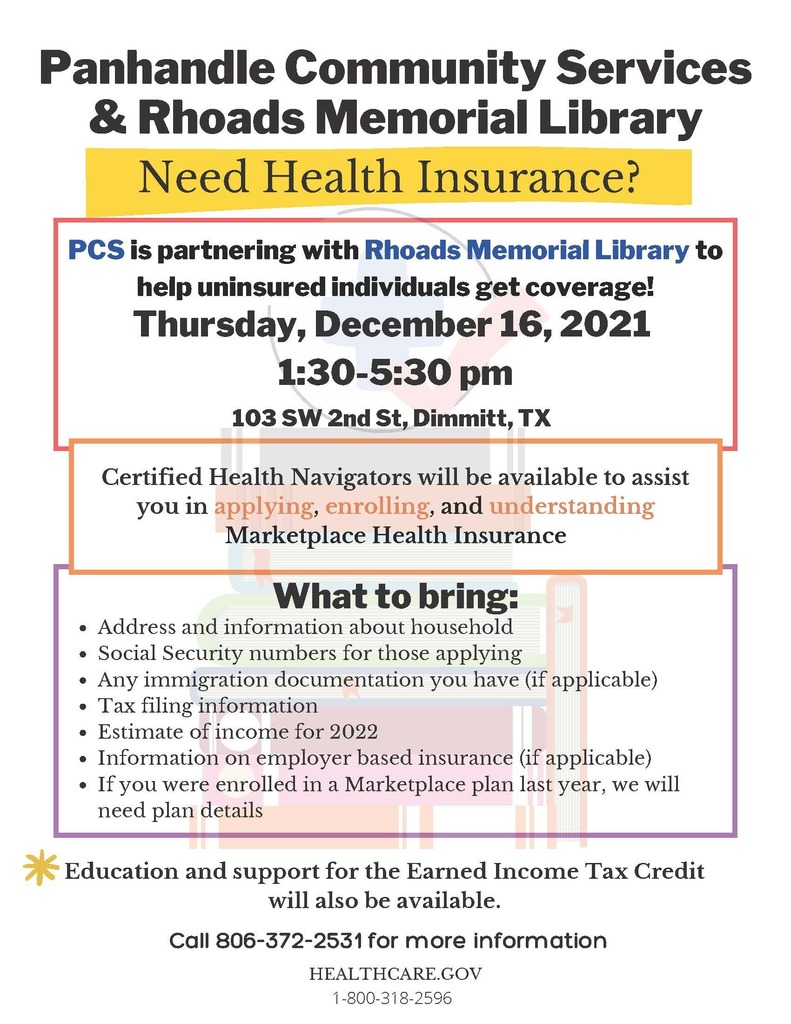 The Power of Parents ~ Thursday, December 9, 2021 ~ 6:30-7:30 p.m. Use the QR Code or Zoom meeting number on the flyer to view.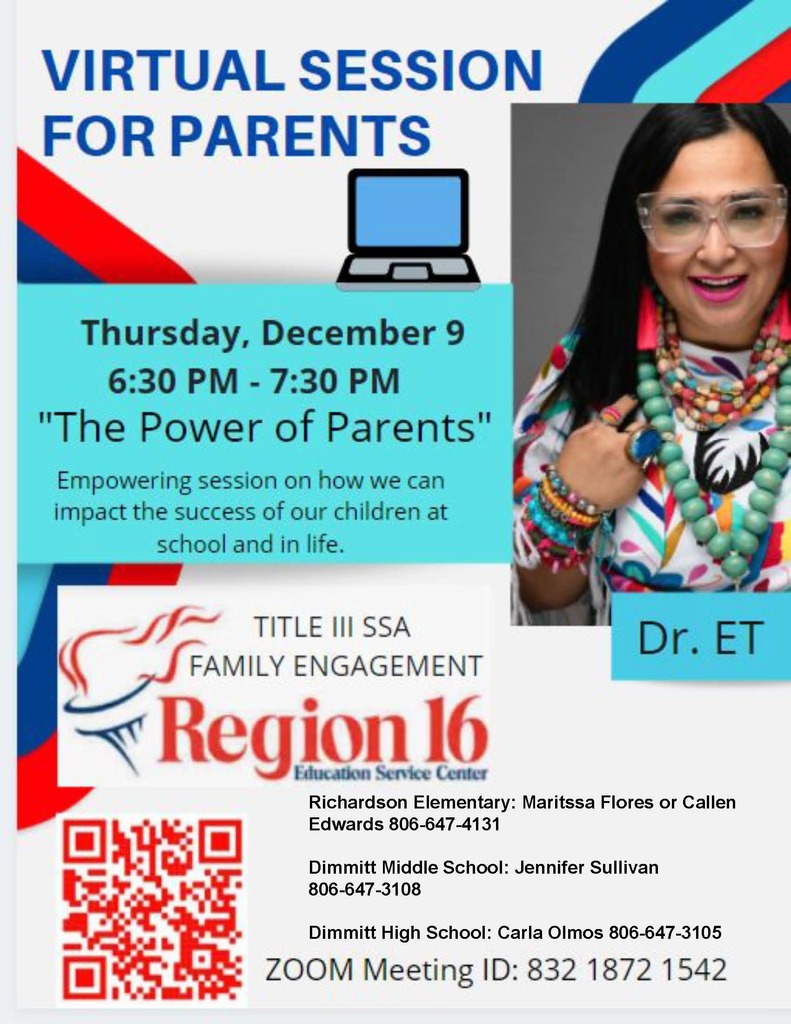 The Medical Center of Dimmitt will be offering the Pfizer Covid Vaccine to children ages 5- 11. Appointment times are available on Wednesdays and Fridays from 8-5:00. Please call the clinic at 806-647-2194 to schedule an appointment for your child if you are interested. (Not a requirement by Dimmitt ISD)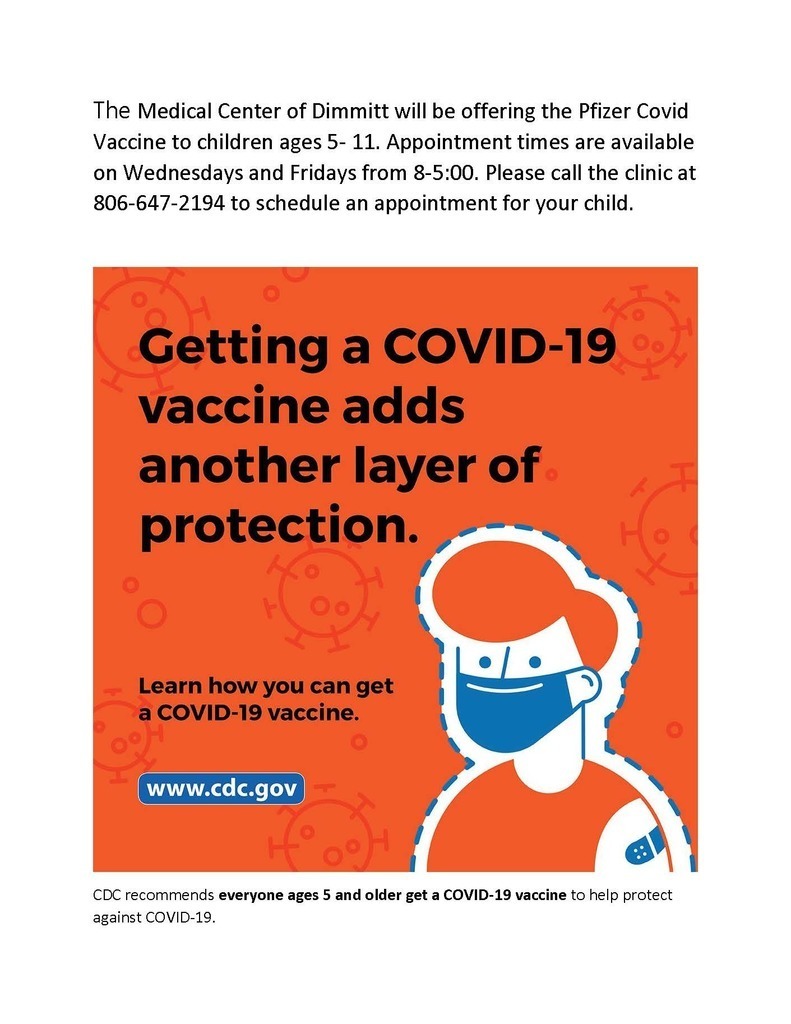 The Power of Parents ~ Thursday, December 9, 2021 ~ 6:30-7:30 p.m. Use the QR Code or Zoom meeting number on the flyer to view.

The Medical Center of Dimmitt will be holding a Children's Flu Vaccine Clinic on Saturday, October 2nd, from 8:00 am – 12:00 pm at the Medical Center clinic. This will be for anyone ages 18 and younger. No appointment is needed. Please bring the child's immunization record.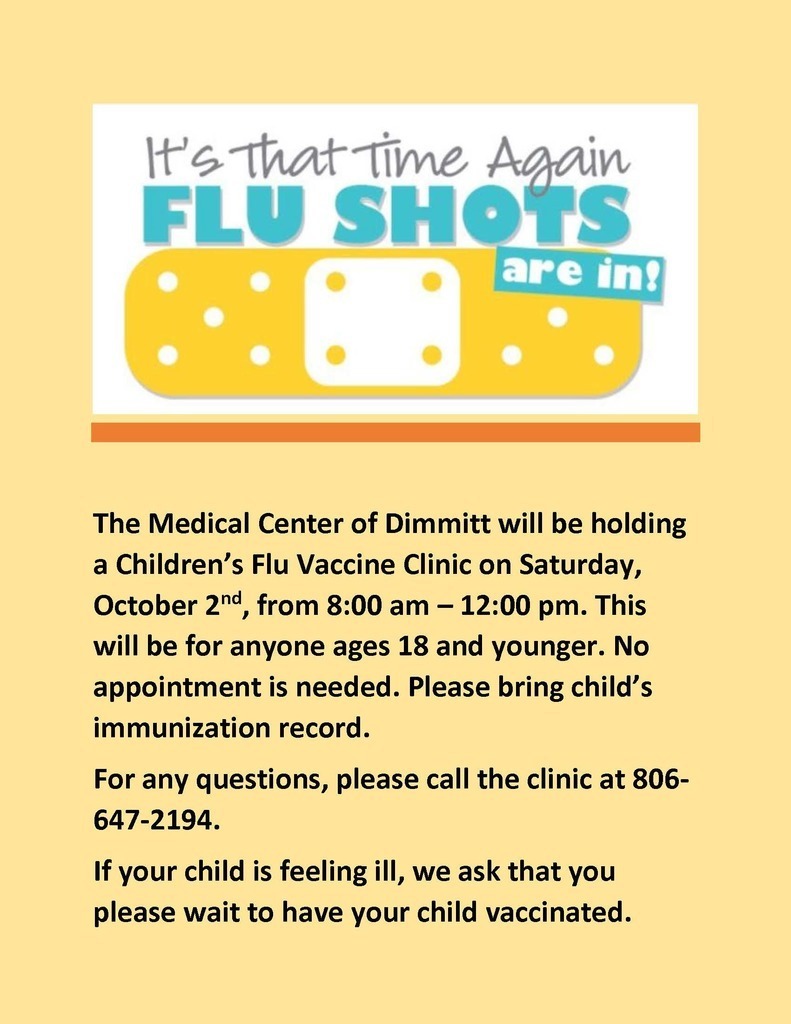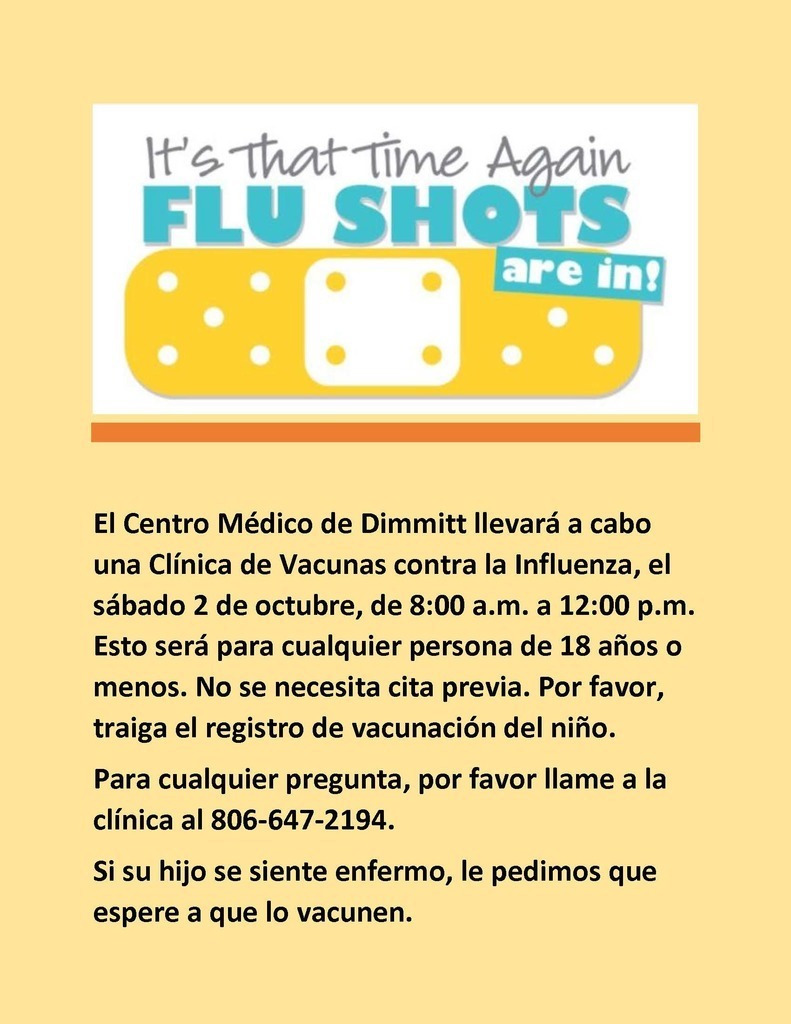 The Dimmitt ISD Head Start program is still accepting 3 and 4 year old students. For more information please contact the First Steps campus at 806-647-4425.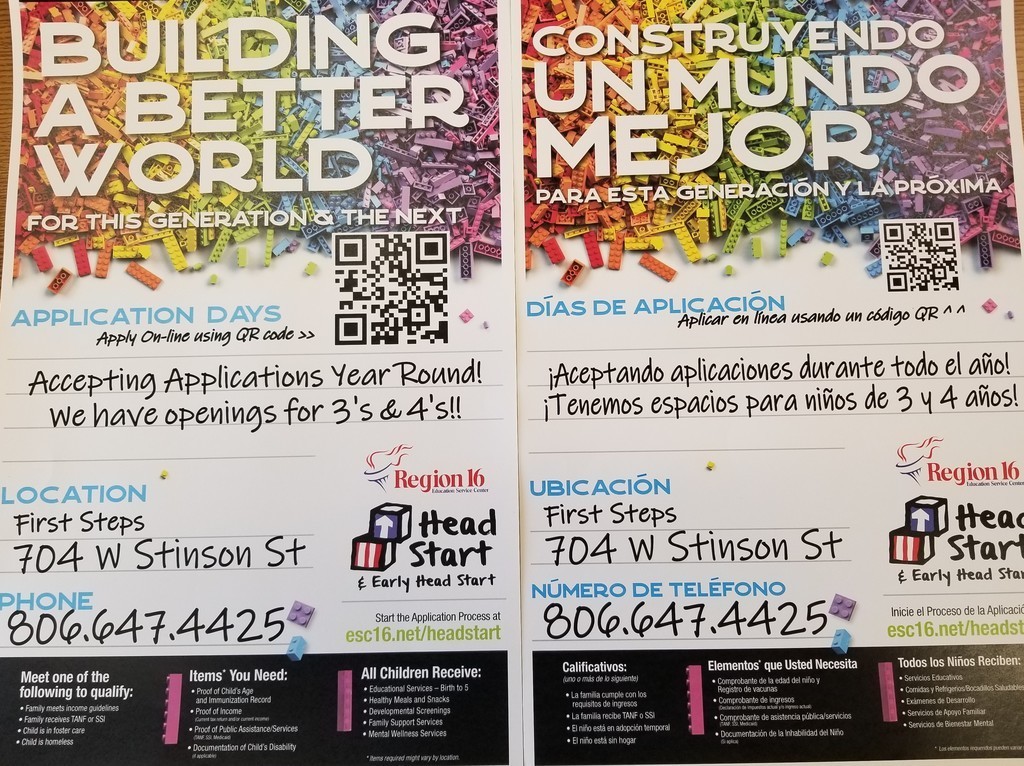 The Dimmitt ISD Parent Portal site is open to register students for the 2021-22 school year. Please provide proof of residency at your student's campus on August 19. We are looking forward to a great year!

Hands of Hope Food Pantry is open the 1st and 3rd Thursday of each month from 3:00-4:00 at 116 W Jones in Dimmitt. The Nazareth Food Pantry will be open this Saturday, May 1 from 1:00-2:30 at 302 Hwy 86 (the Boy Scout building).

The ACE after school program is sponsoring an Earth Day 2021 Family Neighborhood Cleanup event.

The last week of school on the Dimmitt ISD District calendar has been revised. The last day of school will now be on Tuesday May 18 and students will be released at 1:00 p.m. You can view these changes on the Dimmitt ISD website under the District Calendar tab.

Head start and Pre-K has scheduled registration day for new 3 and 4 year old students on Wednesday, April 7th at First Steps from 8:30 a.m. – 3:00 p.m. We are located at 704 W. Stinson across from Richardson Elementary. You may call our number at 806-647-4425 for more information about what you will need to bring that day.

College Week Coloring Contest Winners College may seem very far off in the future for elementary school students, but it is critical for parents, teacher and staff to start conversations about college early so that students can begin to learn why higher education is an important part of their future. Richardson Elementary recently had college week at their campus. Teachers and staff discussed different colleges in the area and their mascots. All the students and staff wore their favorite college t-shirt. The week was wrapped up with a college jersey coloring contest. The colored jerseys were displayed in the student hallway for all to see. Certificates and Sonic gift cards were awarded to the top boy and girl winner of the coloring contest. "College Week gives students a chance to think about becoming their best selves and making their dreams a reality," said Kendra Cantrell, Communities in Schools Site Coordinator. "It is an honor to organize college week and seeing our students get excited about college."