Hands of Hope Food Pantry is open the 1st and 3rd Thursday of each month from 3:00-4:00 at 116 W Jones in Dimmitt. The Nazareth Food Pantry will be open this Saturday, May 1 from 1:00-2:30 at 302 Hwy 86 (the Boy Scout building).

The ACE after school program is sponsoring an Earth Day 2021 Family Neighborhood Cleanup event.

The last week of school on the Dimmitt ISD District calendar has been revised. The last day of school will now be on Tuesday May 18 and students will be released at 1:00 p.m. You can view these changes on the Dimmitt ISD website under the District Calendar tab.

Head start and Pre-K has scheduled registration day for new 3 and 4 year old students on Wednesday, April 7th at First Steps from 8:30 a.m. – 3:00 p.m. We are located at 704 W. Stinson across from Richardson Elementary. You may call our number at 806-647-4425 for more information about what you will need to bring that day.

College Week Coloring Contest Winners College may seem very far off in the future for elementary school students, but it is critical for parents, teacher and staff to start conversations about college early so that students can begin to learn why higher education is an important part of their future. Richardson Elementary recently had college week at their campus. Teachers and staff discussed different colleges in the area and their mascots. All the students and staff wore their favorite college t-shirt. The week was wrapped up with a college jersey coloring contest. The colored jerseys were displayed in the student hallway for all to see. Certificates and Sonic gift cards were awarded to the top boy and girl winner of the coloring contest. "College Week gives students a chance to think about becoming their best selves and making their dreams a reality," said Kendra Cantrell, Communities in Schools Site Coordinator. "It is an honor to organize college week and seeing our students get excited about college."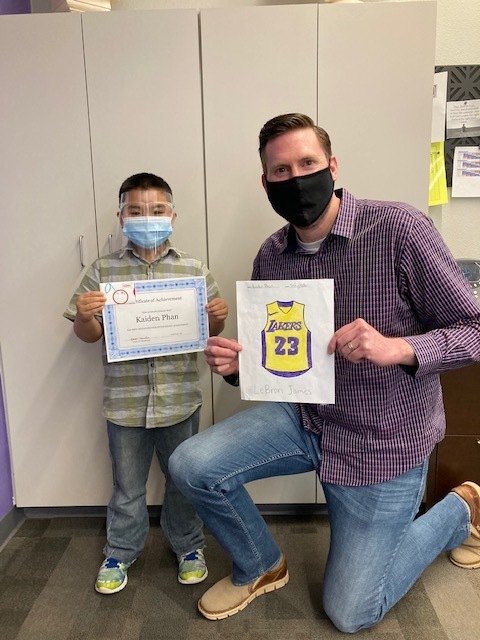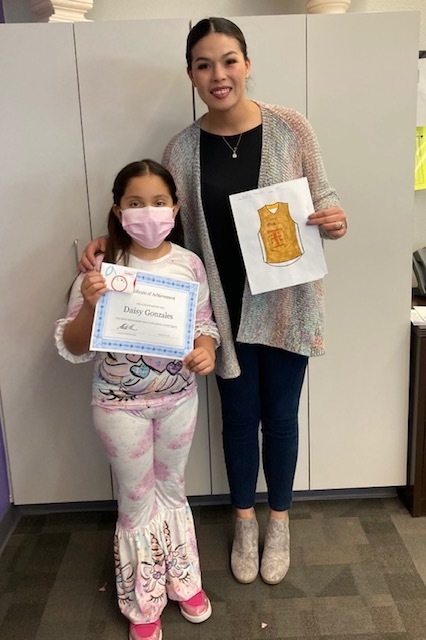 Check out the Counselor's Corner in the Parent Section of our menu items!