2022 THSWPA State Powerlifting Meet was a success. State qualifiers were Kimberly Solis and Yazmin Barron in the 198 weight class, Na'khiya Porras in the 220 weight class, and Ally Jones in the 259+ weight class. Victoria Hernandez and Evelyn Salvador went along as wrappers. Coach Broom, Coach Rodriguez, and Coach Gonzalez coached the state team. Kimberly Solis finished 12th in the state as a first-time state lifter. Yazmin Barron tied for 5th and this was her 3rd year as a state qualifier. Yazmin also made the All-State Academic Second Team. She left state with a personal best on bench of 200 pounds. Na'Khiyah Porras, a first-time state qualifier, finished 2nd in her weight class. She had a personal best in squat with 435 pounds and deadlift with 390 pounds. Ally Jones, first-time state qualifier, finished 3rd in her weight class. She had a personal best in squat with 360 pounds.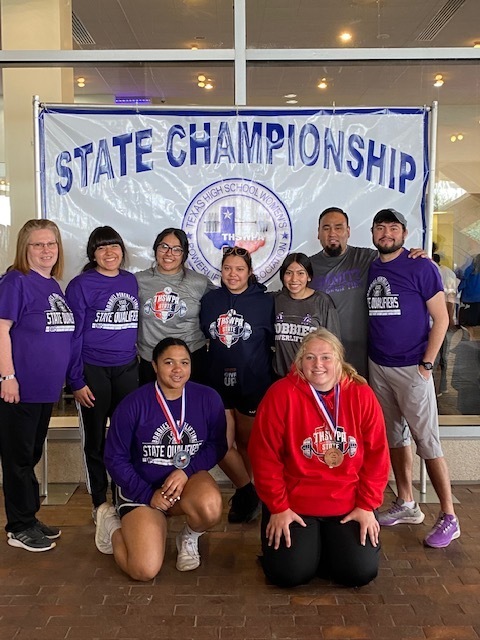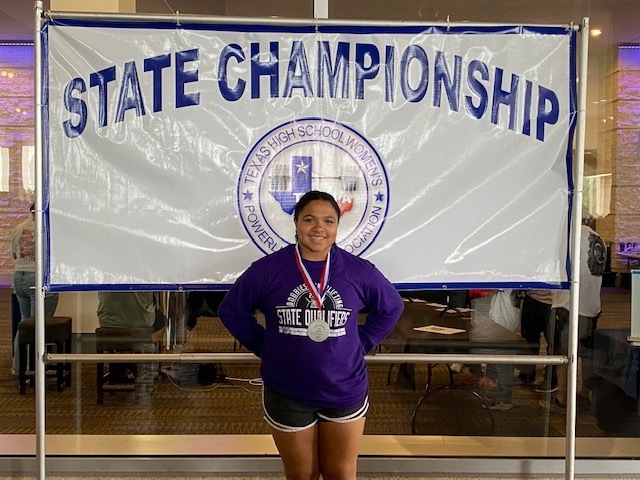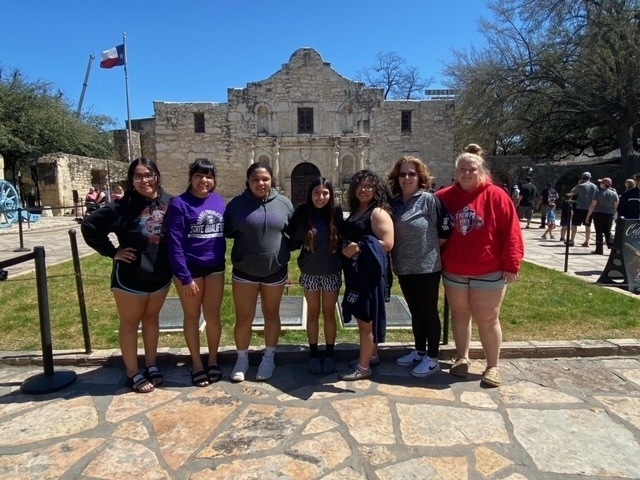 Congratulations to Laura Rodriguez, Crystal Nino, Karlee Gluszek, and Dimmitt High School OAP! The One Act Play is advancing and gets to compete in El Paso March 21 and 22!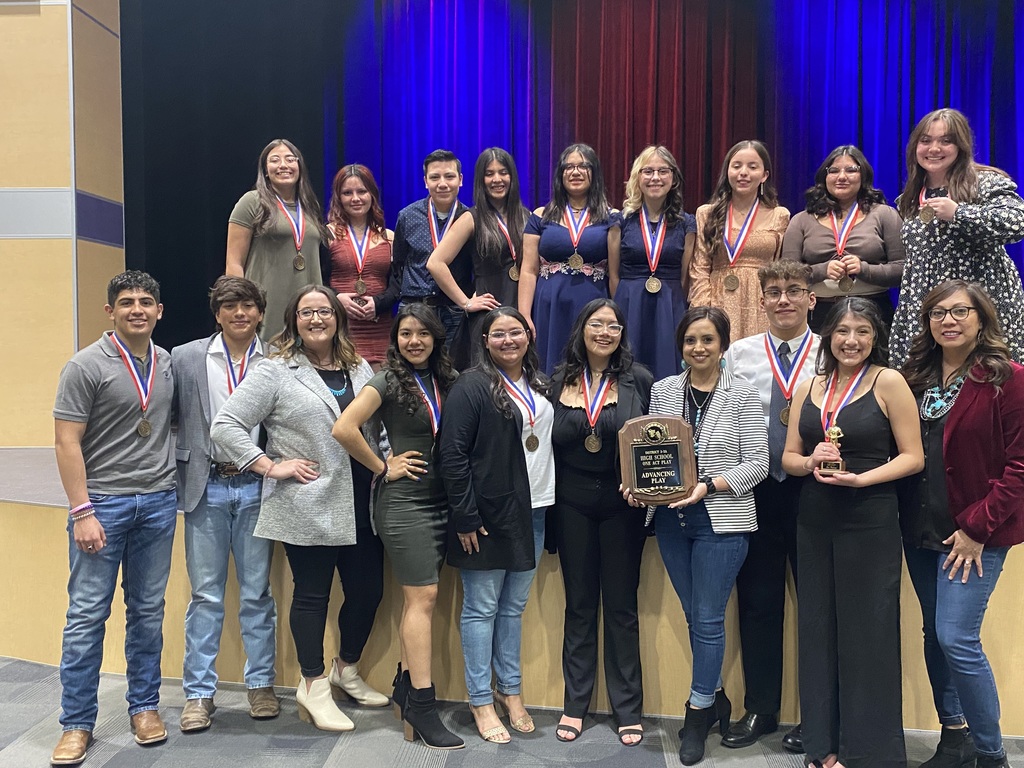 Congratulations to Senior Karina Lopez! She won a $1,000 Why Teach scholarship from Region 16.

Dimmitt ISD Transportation Department will hold a closed bid auction February 1-15, 2022. To place a bid or view the available vehicles and buses, stop by the Transportation Department Monday-Friday between 9 a.m. and 2 p.m.

All classes at Dimmitt ISD have been canceled today (Thursday, February 3) due to the weather. Please stay safe and warm!

Parents, please remember to complete the parent survey located in the news section on the Dimmitt ISD website. We appreciate your input to help us better serve our students.
https://www.dimmittisd.net/article/604270

Panhandle Community Services is partnering with Rhoades Memorial Library to help uninsured individuals get coverage through Marketplace Health Insurance. See the flyer for more information.

The Medical Center of Dimmitt will be offering the Pfizer Covid Vaccine to children ages 5- 11. Appointment times are available on Wednesdays and Fridays from 8-5:00. Please call the clinic at 806-647-2194 to schedule an appointment for your child if you are interested. (Not a requirement by Dimmitt ISD)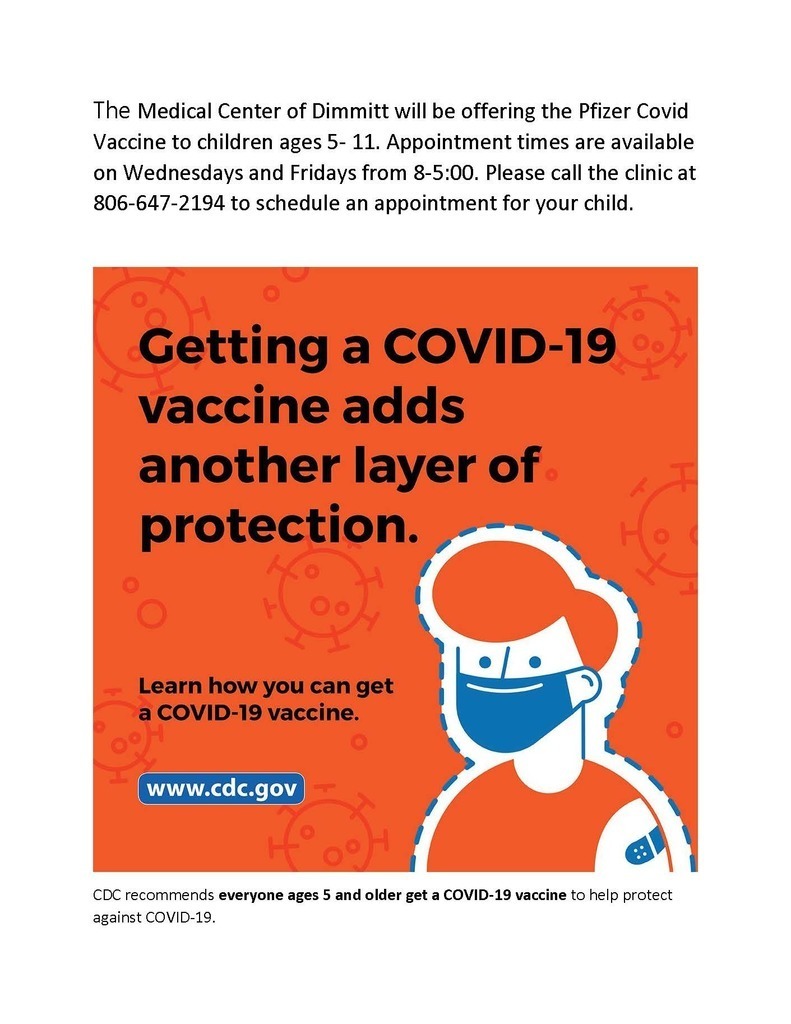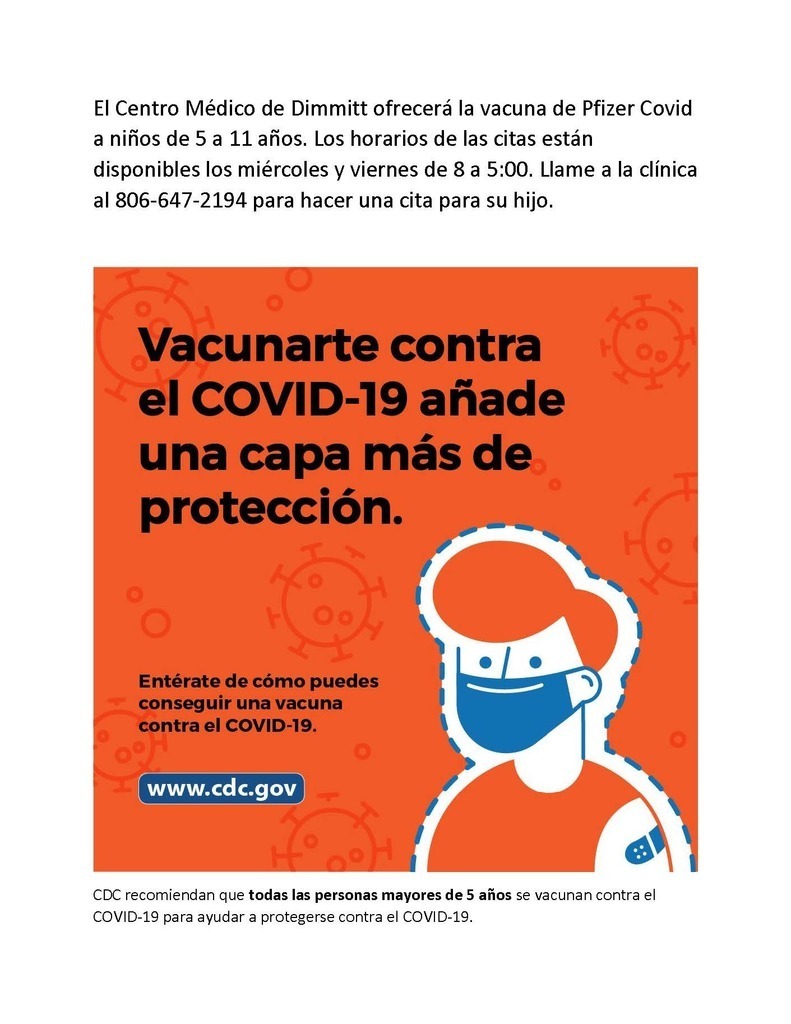 The Power of Parents ~ Thursday, December 9, 2021 ~ 6:30-7:30 p.m. Use the QR Code or Zoom meeting number on the flyer to view.
Mrs. Bonilla's Spanish 3 classes learned about the significance of El Dia de Los Muertos a Mexican cultural tradition. Students participated in setting up an ofrenda for loved ones and by sharing heartfelt stories.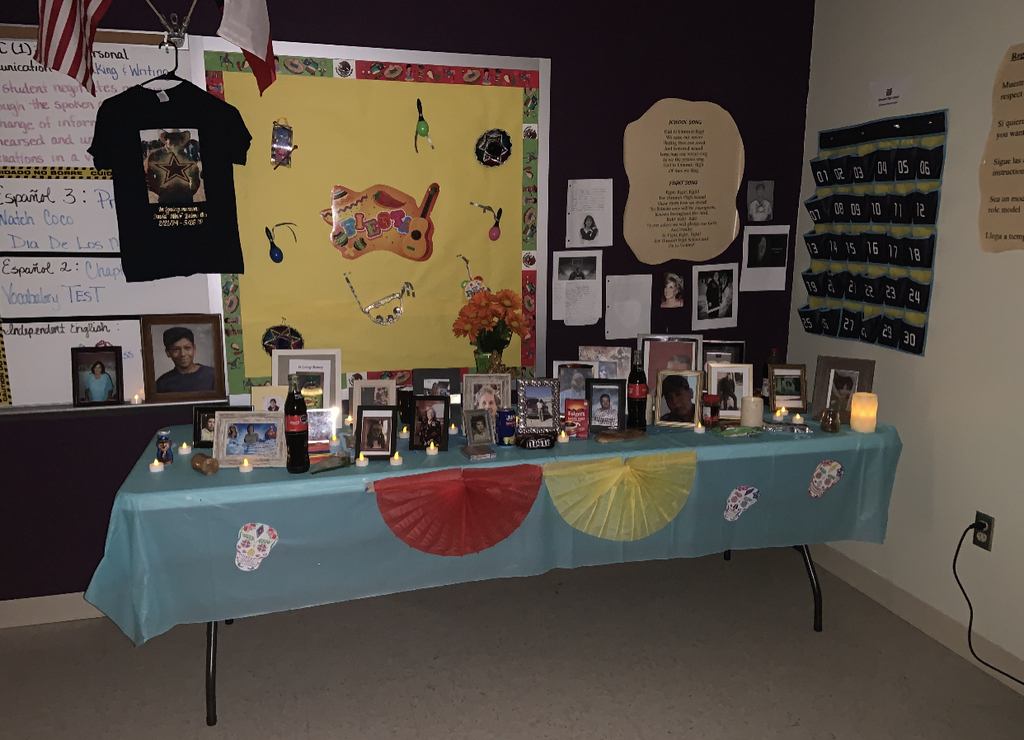 October 18 is Picture retake day for Seniors and anyone who missed. Cross Country, Volleyball, and possible band will also be getting their picture made.

The Medical Center of Dimmitt will be holding a Children's Flu Vaccine Clinic on Saturday, October 2nd, from 8:00 am – 12:00 pm at the Medical Center clinic. This will be for anyone ages 18 and younger. No appointment is needed. Please bring the child's immunization record.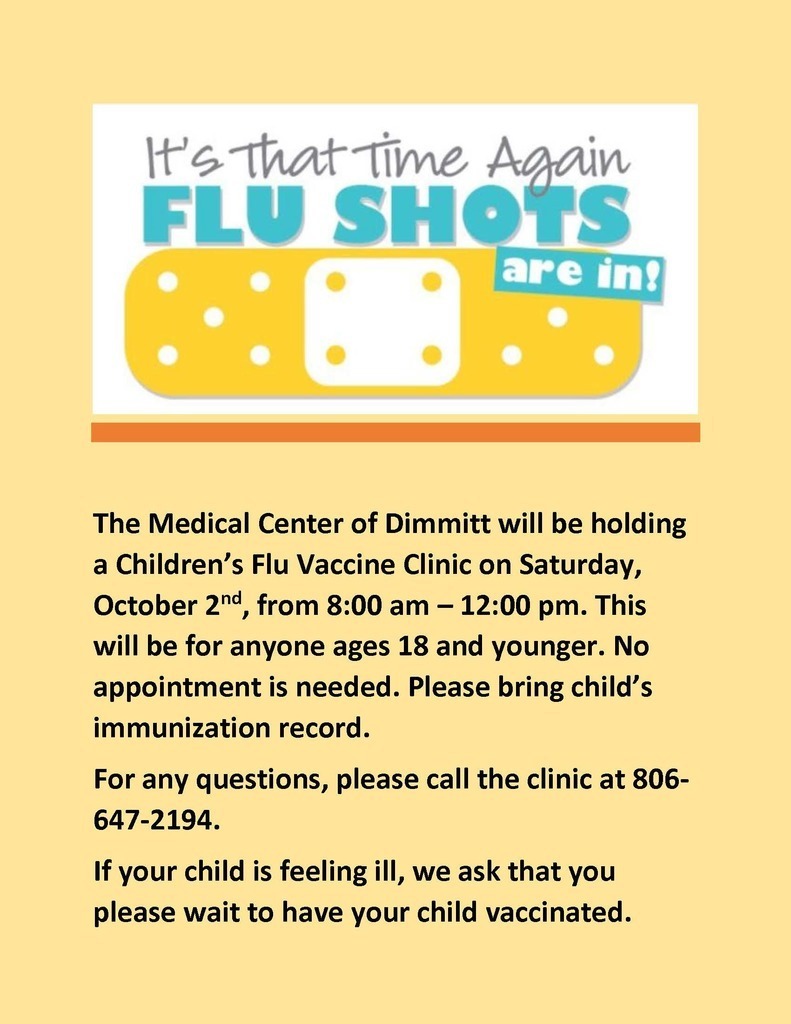 DHS Msg: Please remember the introduction to financial aid (FASFA) meeting tonight at 6:00pm at the high school. Information will be presented in English and Spanish.
Bon Fire Homecoming 2021
Floral Design classes at DHS making mums for Homecoming 2021

Boys and girls Cross Country teams take first in Austin!
Dimmitt Bobcats with a WIN over Sunray 30-12! We are proud of you CATS!
Crazy Hair Day at DHS - Assistant Principal Clint Seward
Robin Zalman preparing her students for CPR
Seniors Tour WT A&M University